What so far my German made ​​g.5 Wallet has done, the iPhone, maps and paperwork provide a home, now had to move because of my device replacement. For several months I use the German Made Slim Wallet , a small expresses practical foldable wallet or purse, and what can I say, since I again change with me.
There is such a thing with this change. It's just small, a life of their own to develop and to stay always like where you least need it. In addition, there is an extremely unpleasant company for cards and scratch-sensitive smartphones or mobile phones.
On a purse I had in any case again until used. What used to find anything in my wallet, loose change I have as I said somehow never used, so had to move. I opted for housing cards and bills for a so-called folding wallet that Slim Wallet from German Made.
A small wallet made of cow leather, which can be folded by double flaps. In addition to 3 compartments for cards, one of which is a, push-corner 'has by means of which one can push out the cards quickly, the way it fit each 2 cards at a time into a tray, there is another pocket for bills or smaller paperwork as Notizzettelchen or Supporting documents.
However, the most amazing is the "Schüttelfach" for's small change. Somehow were and are monitored when using the coin compartment childhood memories. Earlier than you even hoarded his treasure in the form of dimes, and D-mark pieces in this Schüttelfach- wallets…. #hachja.
So great folding the Slim-wallets is, it is thicker, the more coins in coin pocket is.However, as I constantly making sorrow that really only a few coins are available, the purse falls but pretty thin and fits perfectly into the front pocket.
As for the handling, one has the rotation with a little practice pretty fast out. In the usualGerman Made Quality, handmade in Germany, nothing at Slim Wallet is objectionable even after months. I hope it stays that way.
The German Made Slim Wallet is currently in the colors light brown , dark brown ,gray and black for currently 64.95 EUR (Stand 05/2015) available. A slightly narrower version without coin pocket are also available and is called folding wallet.
I am delighted with precisely this small change on my part and may all the resent loose change in your pocket only suggest the Slim Wallet simply try it. But even those who have nothing to change the hat, this folding variations of German made ​​folding Wallets, whether with or without Schüttelfach, more than just a look are worth.
Gallery
Magnetic Flip Leather Wallet Card Slim Case Cover For …
Source: picclick.com.au
Mens Magic Flip Leather Wallet Ultra Slim Line Credit Card …
Source: picclick.com.au
For Apple iPhone 6/6S Plus 5.5" Slim Magnetic Wallet Flip …
Source: alexnld.com
Huawei Y5 II Crazy Horse Texture Horizontal Flip Leather …
Source: alexnld.com
For Sony Xperia XA Crazy Horse Texture Horizontal Flip …
Source: alexnld.com
TVG's Top 10 Wallets and Card Holders
Source: www.theversatilegent.com
7 Business Card Holders for You To Look Professional at …
Source: www.lifehack.org
RFID Blocking Metal Wallet Slim Minimalist Credit Card …
Source: alexnld.com
15 Best iPhone 8 Cases and Covers
Source: thetechbeard.com
Denim Texture Magnetic Horizontal Flip Leather Case with …
Source: alexnld.com
Latest Women's Leather Wallet Long Leaf Women's Purse …
Source: alexnld.com
For Sony Xperia X Performance Crazy Horse Texture …
Source: alexnld.com
For Sony Xperia X Performance Crazy Horse Texture …
Source: alexnld.com
For Sony Xperia E5 Crazy Horse Texture Horizontal Flip …
Source: alexnld.com
CUBOT Dinosaur & Note S Litchi Texture Horizontal Flip …
Source: alexnld.com
CUBOT Dinosaur & Note S Litchi Texture Horizontal Flip …
Source: alexnld.com
CUBOT Dinosaur & Note S Litchi Texture Horizontal Flip …
Source: alexnld.com
Wallet Design Card Holders PU Leather Case With Stand For …
Source: alexnld.com
Luxury Design Wallet PU Leather Case Cover For iPhone 6 …
Source: alexnld.com
CDCLICK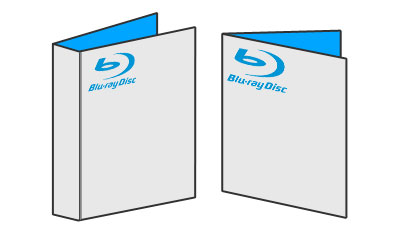 Source: www.cdclick-europe.com