One of the painful notes for many people about to leave: packing. Everyone can't wait to go on vacation, but many hate having to do to prepare your luggage, which becomes even more problematic if you don't yet have a suitcase and you must bear to buy it. To all this must be added the look, not inconsiderable, of having to meet weight and size imposed by many airlines (about 15-20kg and approximately 160cm by adding height, width and depth), at which level it pays, and not a little.
The problem, before even having to pack your suitcase, is to choose which suitcase and how to navigate among the tide of accommodations available: soft, rigid, semirigid, trolleys, backpacks, totes, etc.
The choice of the suitcase is not a negligible aspect: many people think that a suitcase is worth the other and buy solely based on price, many times only to repent bitterly. That's why it's important to know how to navigate the immense panorama of products available in the market.
4 wheels are crucial
For long journeys by plane using a rigid 4-wheel Samsonite. It is made of plastic and is really huge. All four wheels are really crucial.
For short trips by car (or rarely train) use a soft case to 2 wheels.
Expert advice
Having regard to the wide variety of options for bags, a good idea for those who are beginners and faces a trip is to go to a specialty store and take advice from an expert. This is because there is in itself a great suitcase, but there is the suitcase meets the needs of the traveller, destination, content to carry and, of course, the means of transport chosen. Travel goods retailers should be able to assess your personal needs and offer the perfect solution. However, you can also take a look online and decide for yourself what to buy, saving you a great deal.
Before buying
When we go to a specialty store, before purchasing would be good, kind of like you do in a shoe store, try the suitcase, maybe doing a walk and trainandola to test its stability, in addition to verifying the resistance of Interior finish, all the various locking systems etc. If you buy online, remember that you always have the possibility of exercising the right of withdrawal, and then after you get the suitcase at home, if you don't like you can return free of charge and we will return all the money.
Context parameters
Destination and duration of the trip
Your suitcase should reflect the type of trip that you go to address. It is one thing to go on safari for two weeks, it's one thing to go on a weekend visiting New York. Be clear about what we will be taking back is the first step towards choosing the suitcase. If it is a business trip might prove better a suitcase or a trolley with compartments that allow to keep clothes and documents in an orderly manner. A long-haul trip involving several stopovers at various airports may take perhaps as prerequisite material quality, this is because your suitcase will undoubtedly be subject to quite a few to be handled and moved, almost never operated smoothly. For a short trip and short life better instead opt for lightweight solutions and more compact.
Usually if you are travelling by plane, it is better to opt for a rigid suitcase, which resists shocks (especially if it is intended to hold), which is large enough and possibly also waterproof: employees of airports are not known to gently handle the suitcases of passengers and it is not uncommon to see real launches.
The trolleys are recommended for those traveling on business or for a short period of time, such as a weekend. Castors, allow you to move freely in airports and cities. Having to board a trolley as hand luggage, be sure to purchase a model that respects the measures imposed by the airlines.
Airline rules
Most airlines, especially low cost ones, apply strict rules on luggage transport and allow you to bring in the cabin (and for free) only one piece of hand luggage, provided they fall within the weight and size set by the company itself, by exceeding which you may have to pay a surcharge.In these cases, those who have to carry big suitcases, also have to put baggage costs into account beforehand, because anything that ends up in the hold must pay an extra fare (in low cost airlines).
The advice is to carefully read the regulations concerning luggage of the society with which we are going to fly, and buying a briefcase in function of those rules, which vary from company to company. Retailers usually have some familiarity with these standards, so once again, the Council is to rely on the advice of an expert in the field.
Wheels or not?
There are bags to 2 wheels, 4 wheels or even four pairs of wheels: in the case of two wheels, they are usually collected and therefore less exposed to blows, while the four wheels are most comfortable if you travel long distances on foot. Yet, whilst the four wheels allow it to push the case without having to tow it (as long as you're driving along a flat surface), the other two-wheeled suitcases often are more manageable because most stable during transport.
Undoubtedly a suitcase or a trolley equipped with wheels is more easily portable, as long as you follow regular surfaces (airports, sidewalks of cities, cruise ships etc.). The situation is different if we're facing a trip to the mountains or to a destination more "adventurous", where it would be more practical for a backpack or a duffel bag to keep in your shoulder.
A solution for those who want to have your hands free when you move and do not have to carry a lot of weight, are so called trolley backpacks.
The weight
Always in the light of the rules by airlines baggage policy, weight plays a crucial role, allowing to avoid extra fees when you exceed your deductible. The latest cases are made with extremely advanced materials (e.g. polycarbonate), combining durability with lightness, though of course tend to cost more.
The size
Usually the cases are classified based on three broad categories: large, medium and small suitcases.
To the first group belong the models whose size is about 50 x 75 x 30cm, ideal for long trips or for travel in the winter months, when you have to lug around heavy and bulky clothing. Medium sized suitcases measure 25 x 45 x 65cm and usually are suitable for trips of a few days or even for long trips in the summer months. Finally, the bags small 40 x 55 x 20 in size about cm and are ideal for trips of a few days.
The material
If you decide to buy a quality bag knows he can count on advanced materials, which combine lightness and strength.
The choice of materials is to be related with that feature that is thought to be more important or more suited to your needs: aesthetics, resistance, lightness, strength etc.
Among the so-called "hard" materials, the polycarbonate is what guarantees more lightness, elasticity and impact resistance, especially if it's 100% pure polycarbonate; If instead it is mixed with abs or other subjects, it remains lightweight but you lose something in strength.
There is also the polypropylene that ensures excellent resistance (so as to be considered almost indestructible), but that seems less lightweight. Who need a suitcase that resist even the worst shock, could move towards a product made of polypropylene.
In the category of rigid suitcases are softer materials such as nylon and polyester, which although are waterproof, secondly however come with zippers, a weak spot in wet conditions. Some famous brands of bags using the so-called ballistic nylon type, which has a wear resistance up to 10 times higher than that of other tissues, but is rather heavy.
Rigid and soft bags are perfect for traveling by train and car, where space is limited. If you are going by plane better have them wrap the cellophane at the airport, so that they remain more stable and prevent it from opening during flight and in the various movements.
How to save money
Undoubtedly the price of a suitcase nearly always reflects its quality. That's why go to savings could prove to be an unwise choice which in some cases could result in seeing their luggage opened or damaged due to bumps incurred during transport. Who doesn't want to compromise on quality but have a limited budget, could delay the time of purchase the sales period, during which you can save a good 20-30% off the list price, or alternatively buy online directly at the manufacturer.
Aesthetics
One aspect that many do not intend to give up is that of aesthetics: Pack your bags on the market offer many patterns and colors. The advice, however, is to opt for a dark color and solid color (black, gray, brown, red), which allows you to hide better scratches, dirt and wear and tear. Fantasies and written with the time can tire out.
Gallery
Suitcase 101: Step by Step Guide to Choosing the Right …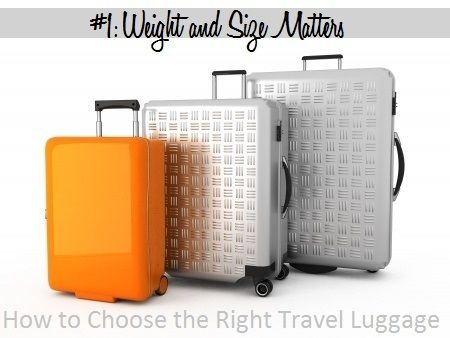 Source: travelfashiongirl.com
//What to Pack// on Pinterest
Source: www.pinterest.com
Suitcase 101: Step by Step Guide to Choosing the Right …
Source: travelfashiongirl.com
Suitcase 101: Step by Step Guide to Choosing the Right …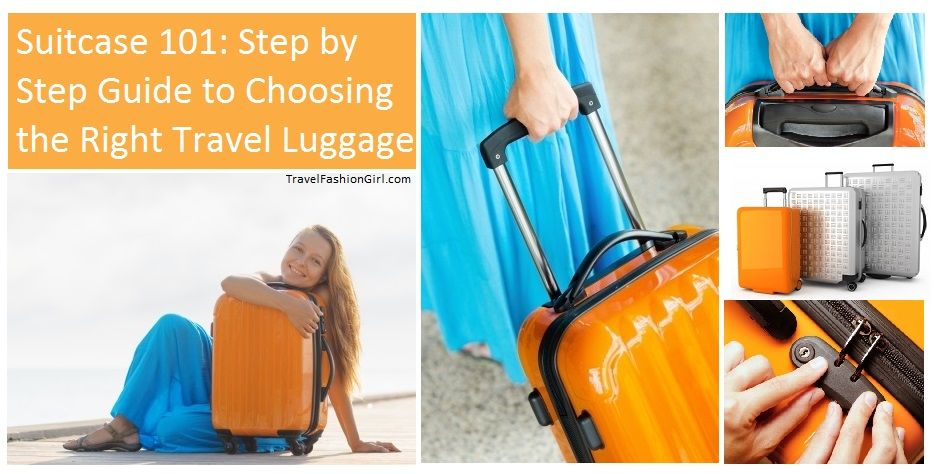 Source: travelfashiongirl.com
How to Choose the Right Luggage for You
Source: styleforahappyhome.com
Suitcase 101: Step by Step Guide to Choosing the Right …
Source: travelfashiongirl.com
Suitcase 101: How to Choose the Right Travel Luggage
Source: www.travelfashiongirl.com
Suitcase 101: How to Choose the Right Travel Luggage
Source: www.travelfashiongirl.com
39 Travel Luggage Sizes, Yo Y Mis Circunstancias: Road To …
Source: www.zazuminc.com
How to Choose the Right Luggage
Source: tripcentral.ca
The Best Suitcases for Travel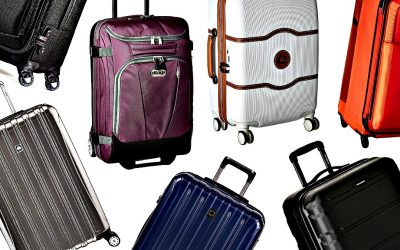 Source: www.travelfashiongirl.com
How to Pack Light, Be Comfortable, and Look Cool in Europe …
Source: www.smartertravel.com
Choosing the Right Travel Luggage
Source: www.expatfinder.com
How to Choose the Best Suitcase for Holiday
Source: www.travelsage.co.uk
How to Pick the Best Travel Bag for Your Next Trip • The …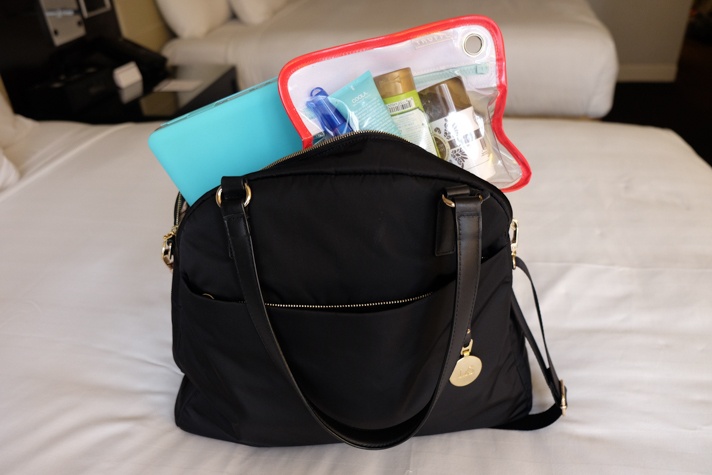 Source: theblondeabroad.com
How to pick the right travel bag
Source: www.ontapblog.com
How to Choose the Best Luggage for Travel Abroad: Smart …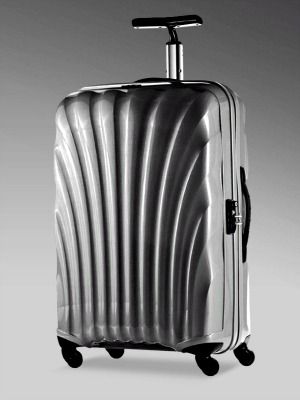 Source: travelfashiongirl.com
How to Choose the Right Luggage Storage Service in NYC …
Source: citycopilot.com
How To Choose The Best Rolling Duffle Bags
Source: contentinjection.com
How to choose between hard side & soft side luggage
Source: blog.bestbuy.ca